Fancy Dress Australia is an Australian online guide for costume related information, sales and hire.
Costume parties have always been fun and they are even more fun when we wear the right costume.
We present idea's and advice for people attending fancy dress parties. In other words, what to wear and where to get it.
Fancy Dress Hire is 100% free to use.
Behind the scenes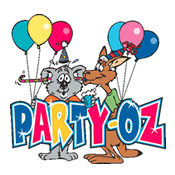 Fancy Dress Hire is a Ripefruit Media publication.
Fancy Dress Hire commenced life in 2000 as Australia's first directory of 'fancy dress' hire outlets operating in Australia. From a simple beginning, the site developed into Party-Oz, Australia's best known hospitality and party resource.
Today Party-Oz has been rebranded as onlyparty.com.au.
Our motto from day one… party on!   It was, and still is… a lot of fun!
History
Party-Oz database driven (ASP: Active Server Pages)Popular searches: pinatas, murder mystery games and pictures of costumes.
Site relaunched on the 9th October 2006, driven by RipeSite, PHP and MySQL.
In 2012, Costume related content was migrated from OnlyParty to Fancy Dress Hire.

The site is hosted and maintained by the team @ 

RIPEFRUIT

 in Melbourne Australia.