Formal Hire Shops & FAQ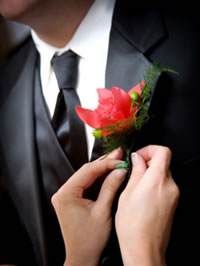 Formal wear or formal dress is the term for male clothing suitable for events such as a wedding, garden party or dinner. The Western style of formal evening dress is generally black and white garments.
Having said that, formal wear also covers suits and dresses for children going to formal events like weddings where the cost of buying formal wear is prohibitive or expensive.
Our Fashion Directory below features a wide range of formal wear shops and related formal wear listings.
Formal Hire
Use the guide below to locate formal hire shops..


* Formal Hire Terms
All shops will have their own trading hire terms.
State Capitals