Costume Hire Shops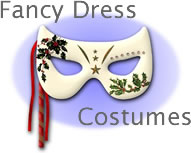 One option when going to a party that requires a costume or fancy dress is to "hire a costume".
There are costume hire shops in every state of Australia, each with a wide variety of costumes along with masks, wigs, hats, face paint and other accessories.
Hiring a costume hire can save you time and money, by not having to pay for an otherwise expensive costume, plus you will have a much wider variety of unique costumes to choose from. Whether you are going to a fancy dress party, attending a formal function or wedding, costumes may be hired to suit the occasion and budget.
What Next..
Find shops nearby (see below) and check their web site for what days and times they operate, as most shops operate outside of normal business hours. If the web site does not have the operating hours, then call the shop before going.
Visit the shop with some idea of what type of costume you are after and try on a few. When you have decided on a costume, book the costume for the required date by placing a deposit*.
Use the guide below to locate nearby costume hire shops..


* Hire Terms
All hire shops will have their own trading hire terms. Common are:
Costume pieces are individually priced, but will be cheaper when hired as a set.
Prices range from $35 - $185 for 3 days, with an extra % per additional day.
Payment by Cash, Eftpos, Visa, Mastercard
Costumes are booked in advance by paying a $ non-refundable deposit.
Identification verifying the hirers address will be required.
A refundable security deposit of twice the hire price is taken at the time of hire, normally via a paper credit card imprint
Lost and damaged items** must be paid for, and replacement costs may exceed the value of the security deposit.
** Lost & Damage
Damaged costumes includes soiled, dirty, smelly, torn, ripped, missing pieces and buttons.
State Capitals